Annual Tent Sale & Swap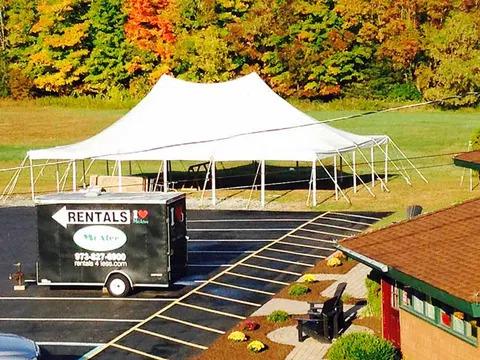 Description:
Columbus Day Weekend - October 7th, 8th, & 9th.
Swap & Tent Sale Hours: Sat & Sun: 9am - 5pm, Mon: 9am - 2pm.
Best Sale of the Year!
New Name Brand Equipment & Clothing up to 60% OFF ! Expanded selection, new equipment purchase just for the tent sale, special package pricing on Ski & Snowboard Packages & more.
Swap - SELL, BUY, & TRADE your used ski & snowboard equipment!
McAfee Ski & Snowboard does all the work & you receive all the credit.
Option #1: Any equipment sold during the October Tent Sale will be paid to the customer as 100% store credit.
Option #2: Instead of 100% store credit you can elect to receive a check for the sale price of the swap item less 20% swap fee.
Option must be selected during drop off of equipment. There is a $2 per item drop-off fee.
Equipment must meet all current industry standards to be eligible for the swap. Skis & bindings older than 5 years old may not meet current standards.
Feel free to email info@mcafeeski.com for inquiries regarding the swap or eligible equipment.
Equipment for Swap - Drop off dates & times:
Saturday September 30th - 10 am to 5 pm
Sunday October 1st - 10 am to 5 pm
Monday & Tuesday October 2nd & 3rd - Closed
October 4th to 6th 10 am to 5 pm - * Last Day for Drop Off !
*Note: We are not able to accept drop off of swap equipment during the event, the last day for drop off is October 6th.
Feel free to email info@mcafeeski.com for inquiries regarding the tent sale & swap.